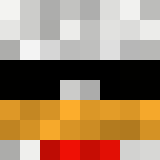 Joined

Jan 1, 2020
Messages

105
Reaction score

6
TITANS
Firstly, congratulations to
DarkStarMU
on becoming the first player to advance to the
Titan Era
on
New Earth
!
CRATE UPDATE
We've heard you pleas. Crates will no longer give you Tags that you already own! This means opening up the Netherite, or Personality Crates will always give you another chance at a different tag if you end up winning a tag you already own!
This also applies to Join Messages! We've added
4 new join/quit
messages! Type
/jm
in-game to see them! You also, will permanently unlock a join/quit message and switch between your unlocks whenever you want using a GUI!
​
PLAYER WARP UPDATE
You will now be asked to confirm making payments to a warp, by retyping the warp name again, or by clicking the icon twice in the GUI! This prevents warp fraud.
Dangerous warps will now be more visible in the GUI, and will require confirmation, either by clicking the icon twice or retyping the warp command!
Additionally, you can also set a warp password with
/pw password set <warp name> <password>
(Lapis+ Ranks only).

As always, if you have any comments or concerns, lets us know in the comment section!​
Last edited: